three-phase oil-immersed transformer exclusive for petrifaction

Description
Wf1 series three-phase oil-immersed transformer exclusive for petrifaction

The main function and features:
The cores, coils, insulating structures and other internal structures are the same as those of S10-M and S11-M.
Tank: Tanks are made with high-quality cooled-rolled steel strips folded and welded on the automatic corrugated tank production line. The surface, after rust removal and phosphating, are coated with anticorrosive paint of high corrosion resistance, to meet the environmental requirements of the petroleum and chemical industry where there is must grease and many chemical substances. Besides, the ruffles can both help with heat radiation and meet the need of expansion and shrinkage of transformer oil under normal operating conditions. With contact of oil with the air prevented, transformer oil aging is delayed, thus extending service life of transformers.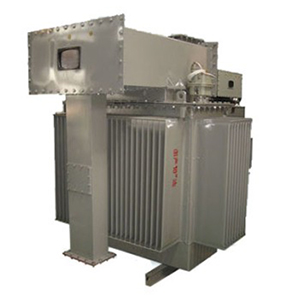 Enclosure: Enclosures are welded with high quality steel. With the surface de-rusted and phosphate coated, corrosion by grease and chemical substances can be effectively prevented. They have beautiful shapes, are coordinated and easy to install and maintain and can be widely used in outdoor places with severe conditions.
Standards: The technical norms of transformers conform to GB1094. Among them, technical parameters of S9-M series conform to GB6451-2008.
Find your suitable Equipment, leave an inquiry to know more details about Price,Packing,Shipping.