Furnace Transformer

Description
The main functions and features of Furnace Transformer:
Electric furnace transformers supply power to electric furnaces by reducing the high voltage to the working voltage of furnaces.
Given the great variety of electric furnaces, the corresponding electric furnace transformers are also diverse. At present, the electric furnace transformers produced by our company include: electric arc furnace transformers used on electric steel making furnaces (including on-load and no-load regulating type and the type equipped with internal electric reactor), ore furnace transformers (single-phase and three-phase on-load and no-load regulating type) used for smelting various iron alloy, silicon compound and calcium carbide. All of them are low-loss energy-saving products. The cooling modes can be divided into natural cooling, forced oil and water cooling, etc. Transformers can be specifically designed according to customer requirements.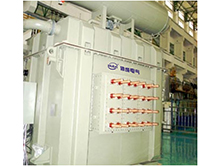 Model codes: H – steelmaking arc furnace; HJ – ladle furnace; HZ – electric slag furnace; HC – calcium carbide furnace; HK – submerged arc furnace; HG – power frequency induction furnace;
Phase number: D – single-phase; S – three-phase;
Cooling device: oil-immersed self-cooling -; air cooling F; water cooling S;
Oil circulation type: natural circulation - ; forced oil circulation P;
Voltage regulation mode: non-excitation regulation - ; on-load regulation Z;
Internal accessory device: varying magnetic flux leakage set -; internal electric reactor K;
Rated capacity: kVA
Voltage class: KV
Product Model
Furnace transformer for induction furnace , arc furnace , EAF furnace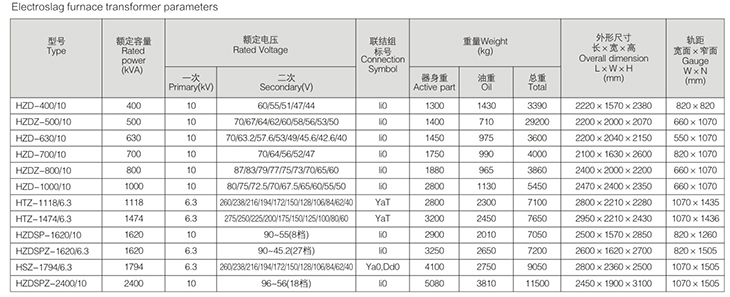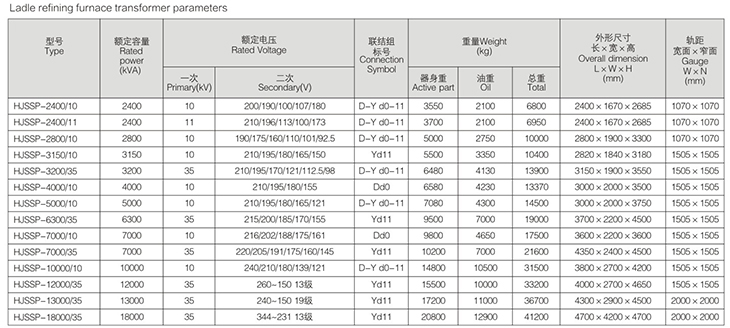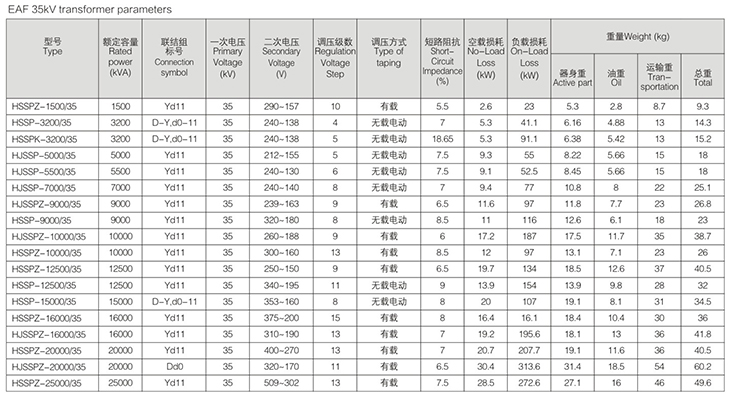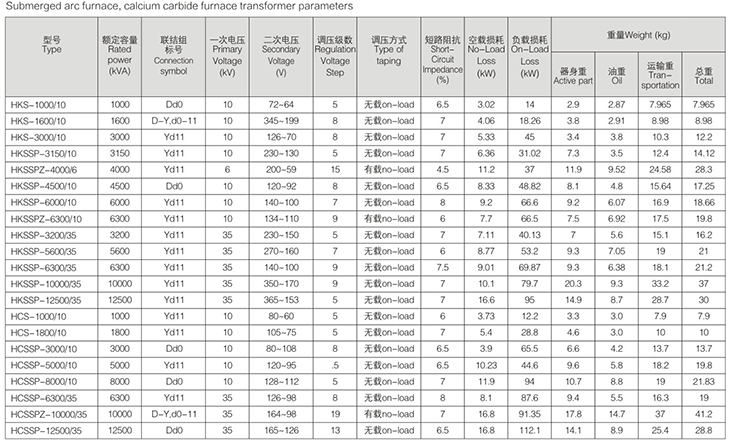 Find your suitable Equipment, leave an inquiry to know more details about Price,Packing,Shipping.