Dry-type (CRT)Transformers

Description
Cast-resin Dry-type Transformers Product Usage:
The SC(B) series epoxy resin cast dry-type transformers produced by our company are made with the process of automatic vacuum pouring of thin insulating tape padding. Cores are made with high magnetic conductive grain-oriented silicon steel sheets and poured with imported epoxy resin. With imported advanced technology, quality raw materials, scientific management, advanced process and comprehensive testing equipment, the products have the following features:
Coils adopt glass fiber reinforcement and cast with epoxy resin with padding in the vacuum state. The entire pouring and curing process are monitored and spontaneously adjusted by the computer terminal based on the actual conditions. Precise manufacturing process has contributed to the good mechanical properties of the coils which are featured with no crack and no internal bubble, low partial discharge, high reliability and long service life.
High humidity resistance: High- and low-voltage coils adopt the vacuum pouring process in which no moisture absorption will occur. Besides, core clamps and fasteners are treated with preservatives, so they can operate under high temperature and severe conditions.
Flame retardant, explosion proof and no environmental pollution: The glass fibers and other insulating materials used to make coils are self-extinguishing and will not cause fire due to electric arcs caused by short circuit. Resin will not produce toxic or hazardous gas at high temperature.
The internal embedded air passage can enhance heat dissipation and overload capacity.
Low loss and low noise: core lamination adopts full tapered 45° joint and stepping laminating, which effectively improves the magnetic flux distribution at the core corners, thus further reducing no-load loss and significantly reducing noise.
They are featured with excellent anti-short circuit and anti-thunder capacity.
Small, light, easy to install and widely used: Since they are safe and reliable and require no maintenance, the overall operating cost is low.
The transformers can be equipped with blowers as required by the users, and the enclosures are made with aluminum alloy, stainless steel, steel plates and other materials have a protection grade of IP20 or IP23.
Product Model
Copper winding dry type power transformer
10KV Series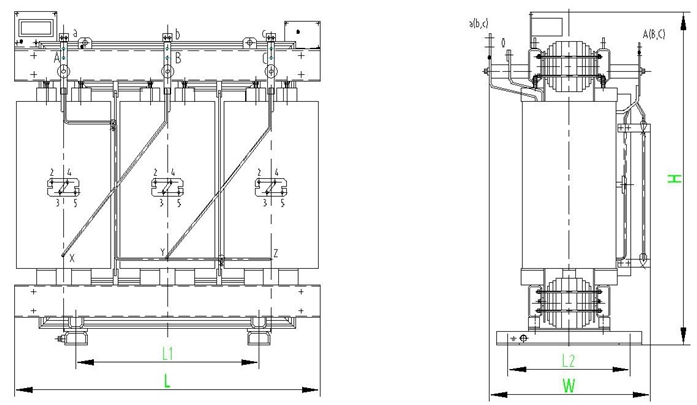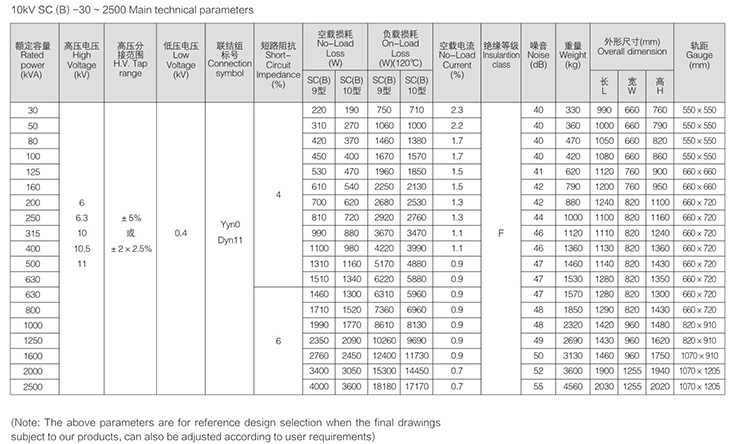 20KV Series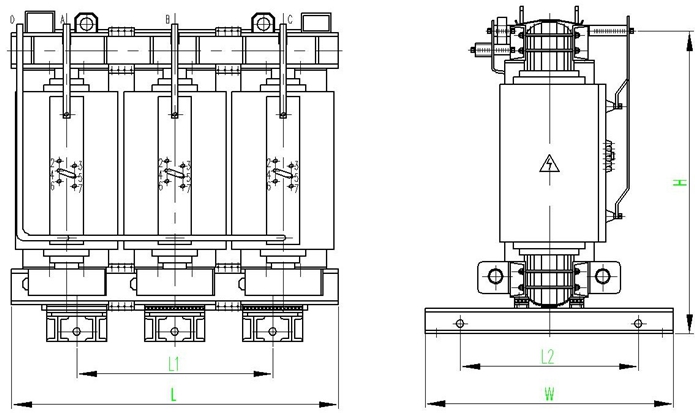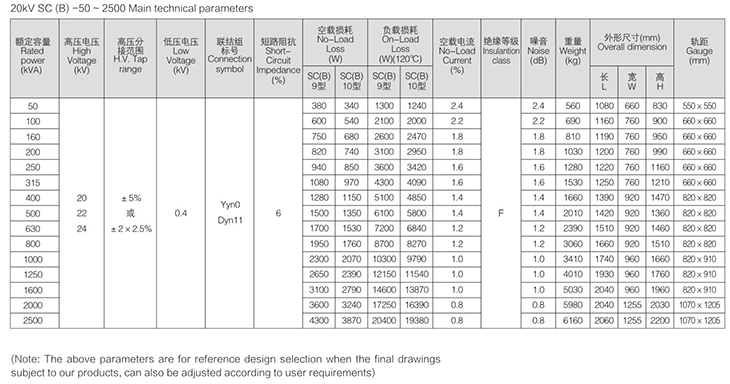 Find your suitable Equipment, leave an inquiry to know more details about Price,Packing,Shipping.